Another summer addition for Purdue, this one a specialist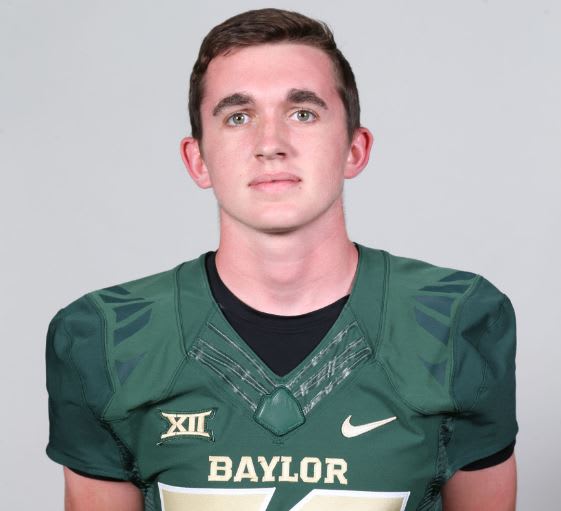 Purdue's added yet another immediately eligible transfer to its roster for this season to come, just as Thursday's start of camp looms.
Former Baylor kicker Spencer Evans announced Wednesday night he'll be transferring to Purdue, immediately eligible to play out his final two seasons of college eligibility.
Evans was the Bears' kickoff man in 2014 and 2015 after joining the program as a walk-on.
As a true freshman, he averaged 56.1 yards per kickoff and totaled 16 touchbacks; a year later, those numbers ballooned to a 60-yard average and 39 touchbacks.
After the 2015 season, he left Baylor amidst its tumult and reportedly spent the year at Tarrant County College. He did not play football, thus keeping his remaining two seasons of eligiblity intact, but did earn some notoriety for making an 80-yard field goal during training.
Evans would join offensive linemen David Steinmetz (Rhode Island) and Shane Evans (Northern Illinois); defensive back Josh Okonye (Wake Forest); linebacker T.J. McCollum (Western Kentucky) and wide receiver Corey Holmes (Notre Dame) as incoming transfers with immediate eligibility, in addition to the several junior college transfers Purdue has added.
Evans would enter a kicker mix that returns most notably sophomore J.D. Dellinger, who kicked field goals and kickoffs for Purdue as a freshman, and sophomore walk-on Myles Homan, who saw a great deal of action in the spring.
Assuming Spencer Evans will be on scholarship — he was not immediately available for comment to confirm — it would be another reflection of the commitment Purdue's made to special teams under special teams coordinator Tony Levine, who head coach Jeff Brohm has said he regards as one of the finest in college football.
Should Evans take on kickoff duties, he'd walk into a phase of the game where Purdue struggled mightily last season, totaling just seven touchbacks on 56 attempts.