Purdue names its tight ends and special teams coaches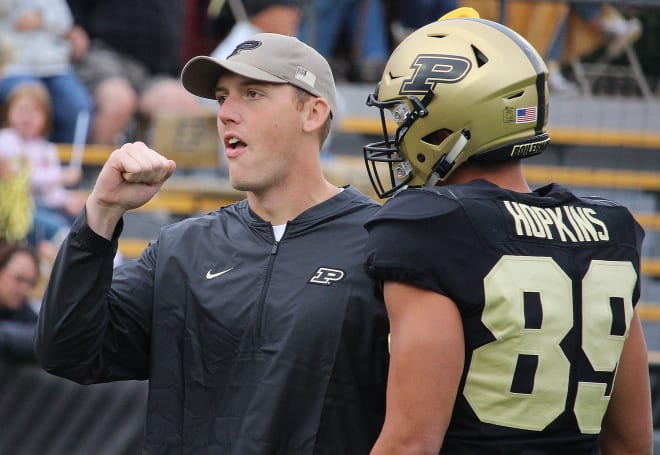 GoldandBlack.com has learned that Purdue will name Ryan Wallace its new tight ends coach and assistant special teams coach, and Kevin Wolthausen will act as special teams coach and continue his role coaching defensive linemen.
Wallace spent the previous two seasons as offensive/special teams quality control coach at Purdue. He coached the tight ends during spring drills after tight ends/special teams coach Mark Tommerdahl left in February for a job at Texas Tech. Tommerdahl also coached special teams in addition to tight ends.
Wallace came to Purdue after spending the 2016 season as tight ends coach at Austin Peay. Prior to Austin Peay, Wallace spent three seasons as a graduate assistant at Western Kentucky, where he worked with the tight ends under Brohm in 2014 and 2015 and with the offensive line in 2013.
Wolthausen is in his third season at Purdue. He worked with special teams and the defensive line last year. He spent the 2017 season in quality control.
He has significant special teams experience during his long career, including carrying the special teams coach title at Connecticut prior to joining Brohm's Purdue staff.