Nebraska 31, Purdue 14: Quick Recap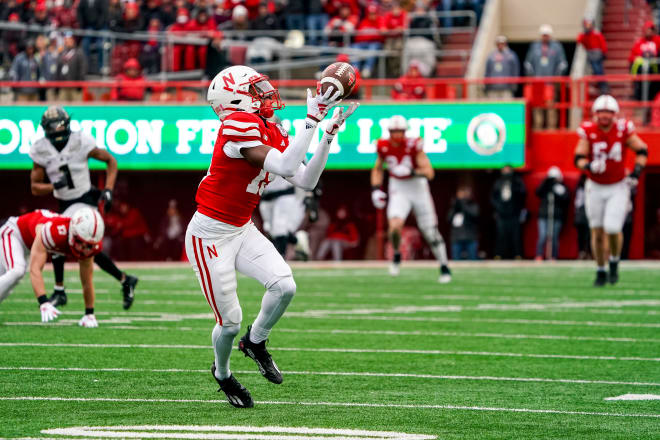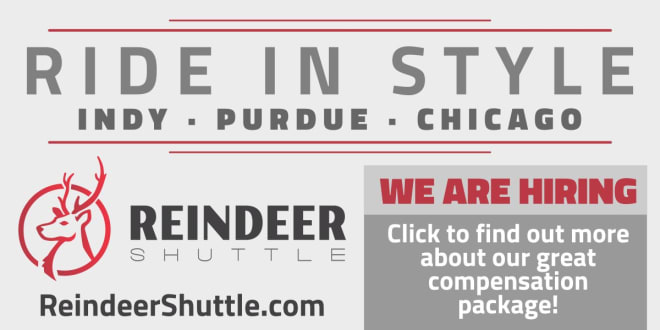 On a chilly, windy day in Lincoln Purdue's offense was unable to consistently move the ball as Nebraska's defense dominated for much of the game before the Boilermakers made it interesting late with a couple of fourth quarter touchdowns. Nebraska raced out to a 24-0 lead before holding on for a 31-14 win.
Things got off to a promising start as Antonio Stevens recovered a Nebraska fumble on the opening kickoff at the Husker 33. Things then quickly went sideways as Hudson Card recovered his own fumble before two penalties pushed Purdue way back. The Boilers went for it on 4th and 11, but the pass was incomplete. Purdue's second drive ended with a Devin Mockobee fumble near midfield, his eighth of the season.
Purdue later had another golden opportunity late in the first half. Alex Bullock muffed a punt at the Husker 14 yard line and Purdue had an excellent chance to recover it, but could not secure the ball before Quinton Newsome recovered it.
Given new life, Nebraska went on one of its most impressive drives of the season. The Huskers went 87 yards in 15 plays to score on a one-yard pass from Heinrich Haarburg to Thomas Fidone II to make it 7-0 early in the second quarter.
Tommi Hill then intercepted a deep pass from Card on the next possession and returned it to the Husker 27. On the very next play Haarburg found a wide open Jaylen Lloyd for a 73-yard touchdown.
Nebraska carried the 14-0 lead into the half and Purdue was unable to do anything with its first possession of the second half. After a punt Dillon Thineman forced a fumble that was recovered by Cole Brevard at the Nebraska 12. It appeared Purdue was in business, but after a short run and an incompletion Card was sacked. Ben Freehill's field goal attempt was then blocked by Elijah Jeudy and returned for a touchdown by Newsome.
Given a three touchdown lead the Huskers were content to put the game in the hands of their defense. Purdue's longest drive of the game only went 43 yards and ended with a turnover on downs at midfield early in the fourth quarter. Tristan Alvano hit a 55-yard field goal after the turnover on downs to make it 24-0.
Purdue was able to get some momentum in the fourth quarter. Theineman forced another fumble that was recovered by Brevard at the Nebraska 24. Card then found Jayden Dixon-Veal for his first career TD on 3rd and 15 from the 29, but hte two-point attempt was no good.
Nebraska's next drive reached midfield and they attempted to draw Purdue offsides on 4th and 1, but instead took a delay of game penalty. The Boilers were then offsides on the punt, setting up 4th and 1 from the Purdue 44 again. The Huskers elected to go for it, but Jeff Sims was stripped by Kydran Jenkins, who picked it up and returned it 55 yards for a touchdown. Card's two-point pass to Andrew Sowinski made it 24-14 with just over six minutes left.
Purdue was unable to recover the onside kick attempt and after forcing a third and long Emmett Johnson sealed the game with a 28-yard touchdown.
Jenkins and Nic Scourton each had big games for Purdue on defense. Scourton had 10 tackles, three of them for loss, and a forced fumble. Jenkins had eight tackles, 4.5 for loss, and his fumble return for a touchdown. The defense forced five fumbles and recovered four of them, but the offense was only able to generate six points as a result. Hill would intercept Card again on Purdue's final possession.
All told, Purdue finished with only 198 yards of total offense, 99 rushiing and 99 passing.
Things do not get any easier for Purdue as it must go to Michigan next week for a prime time game against the Wolverines at 7:30 on NBC.