Pigskin Mailbag: Taking a stab at predicting the 2020 schedule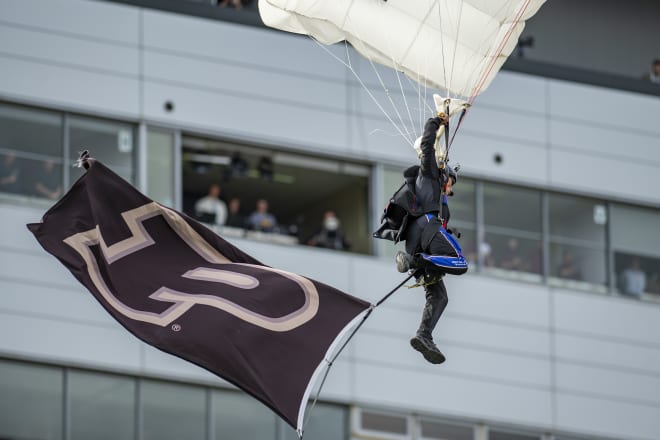 Let's open up a can of mail!
Provide your win/loss predictions for each game of the schedule. You used to infuriate me when you were with Sporting News. I always thought you would underestimate my beloved Boilers. Turns out, I was always too optimistic and you were more of a realist.

Orlando Boiler
I try to be realistic and objective in making picks. Without further ado, let's go through the 2020 schedule:
at Nebraska: L

Memphis: L

Air Force: W

at Boston College: W

OFF
Rutgers: W

at Illinois: W

at Michigan: L

Northwestern: W

at Minnesota: L

Wisconsin: L

Iowa: W

at Indiana: W
Add it all up, and that comes to a 7-5 record, good enough to get Purdue to a nice bowl. And in my book, that would be very good for the Boilermakers--given the questions surrounding the team and the daunting nature of the schedule.

Do you like the new-look secondary? Does it rival the line for strongest group on the defense?

BoilerN
I do like the remade secondary. Amazing how the unit has been transformed this offseason. Geovonte Howard is a promising JC cornerback who didn't come to sit on the bench. And Iowa transfer D.J. Johnson is an intriguing talent who was good enough to start as a redshirt freshman early last season for the Hawkeyes.

Add those two with rising sophomore Cory Trice, and Purdue has a nice triumvirate at cornerback. And don't forget about fifth-year senior Simeon Smiley and junior Dedrick Mackey.
The safety spot is just as promising. The arrival of UConn grad transfer Tyler Coyle will lift the group. Coyle signed with UConn when new Purdue DC Bob Diaco was the Huskies' head coach and safeties coach Anthony Poindexter was the UConn DC. They all are reunited.
Cam Allen turned heads as a true freshman in 2019. He was one of just three freshmen on defense to use a year of eligibility last year, joining end George Karlaftis and safety Jalen Graham.
And hopes are high for redshirt freshman Marvin Grant, who is coming off a shoulder injury. He is a hard-hitter with instincts. Don't forget about fifth-year senior Brennan Thieneman.
Bottom line: The secondary could be the strongest part of Purdue's re-tooled defense.
Story continues below photo

Why shouldn't we be optimistic about this season? We have experience and depth on both lines. Experience and depth at running back and quarterback. We have out-of-this-world wide receivers. We have an upgraded secondary. The only flaws I see are at linebacker, as we break in a new defensive coordinator. I expect both to surprise us. Sure, there is COVID-19, but everyone is having to deal with that.
Vince 3909
Yes, there are ample reasons to feel good about Purdue's 2020 prospects. As you noted, the team has some strong-looking areas—especially the receivers. I also like the tight ends, even with Brycen Hopkins gone. The quarterbacks are promising, too. Who will win the QB job? And the potential in the secondary is interesting.

But I am concerned about the o-line play. The defense also has a lot to prove overall with new coordinator Bob Diaco. Will his scheme work?

Then there is the schedule, which has many challenges beginning with non-league home games vs. Memphis and Air Force. There also are trips to Nebraska, Michigan and Minnesota. Lots of reason for optimism ... and concern, too.

Any idea on when we'll know more about a waiver for Iowa transfer cornerback D.J. Johnson? The season is fast approaching, so I assume it'll have to be soon. He'd be an instant major talent injection, if eligible.

_slabach
Yes, Johnson would upgrade the cornerback situation for Purdue the moment he hits the field. (Purdue has seen four corners enter the transfer portal since the end of 2019.) Even better: The Indianapolis native has three years of eligibility. Johnson would seem to have a good case to obtain a waiver to play right away in West Lafayette, given the racial unrest in Iowa City.

And Johnson was among the most vocal Hawkeyes who took to Twitter to discuss the hostile racial environment fostered by the Iowa staff. I spoke to a long-time Iowa writer about this on Friday, and he thought Johnson likely would get a waiver. Will likely hear something no later than August, I would suspect. So, I think we'll see Johnson on the field in 2020 for the Boilermakers.
What can we expect to see at the QB position over the next three, four seasons? Specifically, how do you see the younger and newly committed quarterbacks developing and fitting into (or causing tweaks to) Jeff Brohm's offensive strategy?
BSpecial
It will be fascinating, as Brohm develops signal-callers that he recruited. There is potential in quarterbacks like Jack Plummer, Aidan O'Connell, Austin Burton, Paul Piferi and Michael Alaimo. And, of course, Sam Jackson will arrive in 2021.
This much seems certain: Brohm wants a dual-threat signal-caller whom defenses must account for as a runner--as well as a passer. But know this: A vertical pass game always will be a big part of what Brohm does offensively. So, yes, mobility is great. But Brohm's signal-caller still must be able to chuck the pigskin deep.

Plummer may be the best run/pass combination on the roster. To me, he is the favorite to win the job as he comes off a serious ankle injury.

I like O'Connell a lot, but he is more of a passer.

Burton, the 6-1 UCLA grad transfer, lacks size but is a nice run-pass combo. He could be a real wild card with two years of eligibility. How quickly can he get up to speed?

Redshirt freshman Paul Piferi is more of a pocket passer ... and has a lot to prove overall.
The 6-4 Alaimo was rated a four-star "pro style" quarterback by Rivals.com out of New Jersey, but he didn't throw a ton in high school at St. Joseph's Regional. And I'm not sure about his running skills or how often he ran in high school.

Jackson is the ultimate dual-threat. He was a great enough athlete to draw scholarship offers to places like Oregon and Notre Dame as a non-QB. But Jackson wants to be a QB. And he has shown a good arm. He could be special.
Story continues below photo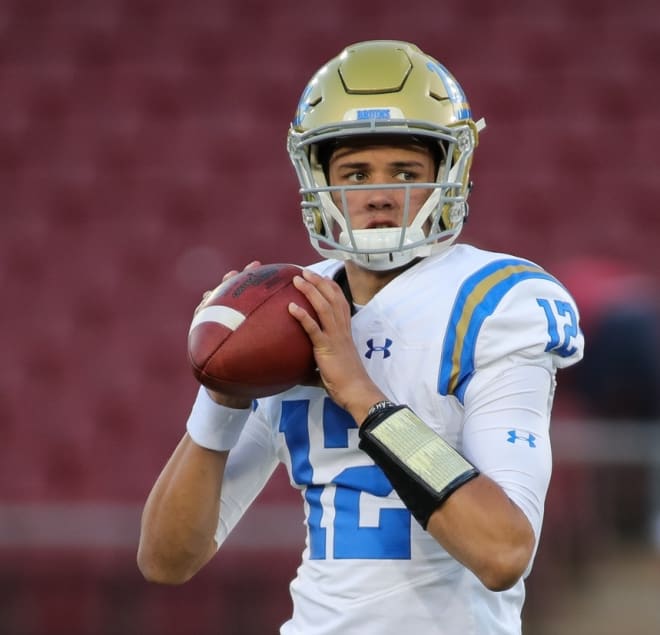 How can social distancing even be possible in the Shivley Center with elevator access, narrow halls from the elevators, stairwells, men's and women's restrooms and inside food area?

PUfan
It's all gonna be a challenge. I have many of the same concerns as you. But there's just too much money on the line for schools NOT to try to accommodate fans. I trust the smart people at Purdue will figure out a safe plan for all. Stay tuned.
Noticed that you didn't mention Chase Triplett in your freshman linebacker piece (play or redshirt?). What role do you see him playing in the defense this season and going forward?
IronChefBBQ
Yep, I probably should have included him. Purdue deferred this enrollment, as the two-star Rivals.com signee from Michigan City, Ind., was part of the 2019 recruiting class (first verbal commit, in fact) … and he finally is on campus. Saw him at bit at spring drills in March. At 6-3, 215, Triplett probably projects as a "DOG," working on the field side. I just haven't seen enough of him to get a feel on his skills. Triplett is a work in progress who likely isn't ready to contribute.