Purdue Collectors Memorabilia Show Saturday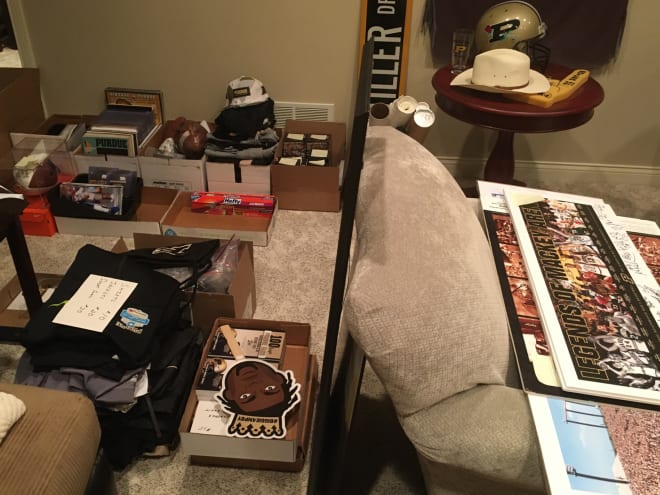 There is a first time for everything and this is no different.
From 10 a.m. to 5 p.m. on Saturday, August 14 at the Four Points by Sheraton in West Lafayette, there will be all kinds of Purdue sports memorabilia on display for fans and collectors to come and see first hand.
"Even if you are not a collector, but just a Purdue fan, this will be a fun event for you," said Orlando Itin, who along with Tom Schott are helping to organize the event. Itin has been a collector for decades with much of his treasure on display at his family restaurant Bruno's.
Orlando Itin and Tom Schott discuss details of Saturday's Purdue Collectors Memorabilia Show.
Schott, who spent nearly 30 years in the Purdue athletic department before moving to his current position as Purdue's senior director for strategic communications at the University, learned a couple of years ago that there is definitely a growing interest. At that time, Schott and Itin were instrumental in auctioning off Joe Tiller's collection to benefit the Tiller chapter of the National Football Foundation.
"This is fun for us because it is really interesting to see what is out there," Schott said. "We have never done this before and we have several collectors coming to this event, and that is what makes it interesting. You never know for sure what you will find."
Included in the $5 admission price is two free autographs per person. Stuart Schweigert, 2001 Rose Bowl star, and basketball's standouts Rapheal Davis, Lewis Jackson, A.J. Hammons and P.J. Thompson are also scheduled to be at the event.