Notre Dame-Purdue series may be going, going ... gone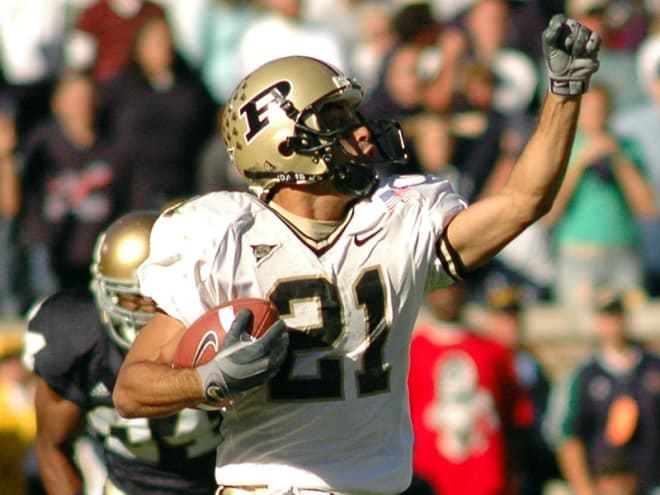 Don't hold your breath on the Purdue-Notre Dame series seeing life beyond the current six-game contract set to start in 2021. According to Purdue athletic director Mike Bobinski, the Irish aren't interested.
Purdue and ND played every season between 1946 and 2014. The schools will meet again 2021 in South Bend, kicking off a six-game series. ND then will come to Purdue in 2024, which starts an alternating series between West Lafayette and South Bend of five games through 2028.
"Notre Dame has got its own unique scheduling dynamic and philosophy," said Bobinski, speaking at a John Purdue Club function tonight in DeMotte, Ind. "They thought the six-game stretch that we are gonna have coming up here for the time being as all they wanted to commit to and they wanted to think about other things moving out into the '30s."
Bobinski said the schools have spoken within the last year.
"I'd like to think we can revisit that," said Bobinski in reference to discussing another series with the storied Fighting Irish program.
ND leads the series, 56-26-2, winning the last seven meetings. Purdue's last victory came in 2007 in Ross-Ade Stadium. The Boilermakers' last triumph in South Bend was in 2004.
MAC FOE LOOMING?
Purdue has an opening for a non-conference game on its 2022 and 2023 schedules. Could a MAC foe be added?
"I think we have had serious conversations with at least one MAC school," said Bobinski. "I think that's close to being done. It just isn't done yet, so I can't confirm that. (Deputy athletics director) Jason (Butikofer) has been talking to Ball State or Miami or whatever … one of those two."
Bobinski notes the rising cost of scheduling MAC opponents—and not offering a return trip--makes getting those Midwestern foes a tough proposition. He says the price tag can get as high as $2 million.
"We would love to play more MAC schools, but I can't go upside down on those games, either," said Bobinski. "That is the economic reality on our side.
"We have to find a way to strike a balance."
Butikofer does most of the scheduling work, according to Bobinski. And Purdue also works with a consultant named Dave Brown, who used to work in scheduling for ESPN.
"Now, (Brown) is doing his own thing and he runs a real slick scheduling system and website," said Bobinski. "You also can still call Dave because Dave knows who is looking (for games). He is the ultimate matchmaker. Jason and he are constantly in contact."
INDY WOULD BE DANDY
Purdue opened the 2017 season playing Louisville in Indianapolis' Lucas Oil Stadium. Bobinski would love to make a return trip down I-65 to play in Nap Town.

"We like that, we liked that a lot," Bobinski said of playing in the home of the Colts two years ago. "It was a win all the way around. We would very much entertain doing that again."
The issue: Finding an opponent that would make sense.
"Louisville made a lot of sense," said Bobinski. "We have tried to engage them and UK (Kentucky) and some others regionally that we think would make some sense, but we haven't been able to find a date that works."
Perhaps one day, Purdue's non-conference, neutral site horizons could grow. Michigan and Wisconsin have played vs. SEC teams in AT&T Stadium in Arlington, Texas, in a neutral site game (Advocare Classic) in recent years.

"Assuming we continue to get better, I'd like to think that is something that would come our way," said Bobinski. "We would be very interested if it ever came our way."