Purdue commit Jaden Ivey off to outstanding start to spring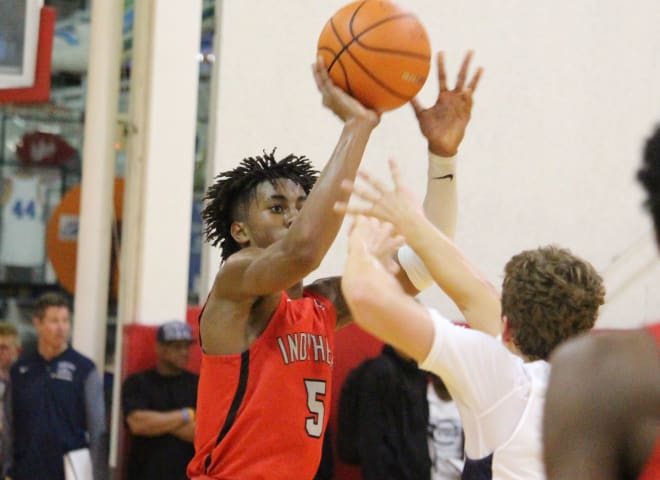 FORT WAYNE — A week after playing very well in Atlanta during the spring evaluation weekend, Jaden Ivey picked right up where he left off Friday night in Fort Wayne, on opening night of the Hensley Memorial Run 'N Slam at Spiece Fieldhouse.
In his Indy Heat team's 89-77 win over the Grand Rapids Storm to open super-pool play, the Purdue 2020 commitment scored 28 points and, quite honestly, put on a show doing it.
Continue reading below
Ivey's points came from long range and at the rim alike, like they did last weekend in Atlanta, when he helped Indy Heat to a 4-0 start to their shark tank of an EYBL schedule.
"He did a great job getting downhill (off the dribble) and when he does that, he's really hard to guard, able to get to the basket,," Indy Heat coach Jason Delaney said. "Then, as the weekend went on ... his shot really started falling, and then teams have to figure out how they're going to guard him. Are you going to take away the three and let him drive?"
Friday night's opponent could do neither, as Ivey carried his short-handed Indy Heat team — down Nijel Pack, Justin Powell and others — from an offensive standpoint, but also impacted the game defensively.
"I just want to show people that I'm an all-around player, and not just a shooter," Ivey said. "That I can get stops ... that I can be a lock-down defender, and get my teammates involved. Just that I'm an all-around player. That's what I want to recognized and known for."
More to come from the weekend at Spiece in coming days.
Notebook: Spiece Day 1 ($)